Cocktail Hour with Remember Jones Live!
May 21, 2021 @ 5:30 pm

-

10:30 pm

45$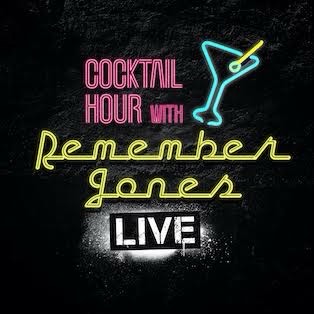 After a series of successful livestreams, and the 2020 Artistic Achievement Award from Monmouth Arts Council, showman and pop vocalist Remember Jones brings his stripped down, cabaret, Cocktail Hour set to life with David Pershan on piano and guitar.
This intimate evening will include new arrangements of original Remember Jones songs and many songs that have influenced his writing and stylistic performances. With unique, personal storytelling, Remember Jones will debut bare-boned forms of several original songs from his upcoming album in this exclusive, limited capacity, socially distant outdoor event. There is a full bar available.
This concert is part of the Vogel Summer Concert Series with generous funding provided by NJ State Council on the Arts and the NJ Arts and Culture Recovery Fund.
Event will be held at BellWorks (101 Crawfords Corner Road Holmdel NJ) on the outdoor rooftop deck.
Dates & Times:
May 13th @ 5:00pm
May 13th @ 8:00pm
May 21st @ 5:00pm
May 21st @ 8:00pm
Purchase Tickets: Here
FitLab Yoga
12:00 PM to 1:00 PM
Open to all building tenants and the BWC community, FitLab will host Yoga with Friends on Tuesday, September 28th from 12pm-1pm! There will be giveaways, raffles, and small bites and […]
IREJ 6th Annual State of Suburban Office Conference
8:00 AM to 11:45 AM
6TH ANNUAL STATE OF SUBURBAN OFFICE CONFERENCE Thursday, September 23, 2021 8:00 am – 11:45 am CST REGISTER HERE
Mardi Gras at Bell Works
4:30 PM to 10:00 PM
Mardi Gras at Bell Works We're transforming #TheStreetAtBellWorks into the famous French Quarter in New Orleans for a Mardi Gras celebration! Join us on Thurs., March 28, 4:30 – 10:00 […]
Celebrate the Holidays…Havana Style!
6:30 AM to 10:00 PM
Celebrate the Holidays…Havana Style! Come join us at our Bell Works Holiday Party, inspired by beautiful Havana we are turning the Ball Room into "El Floridito Bar" where you'll enjoy […]
'Out Of This World' Halloween Party
6:30 PM to 10:00 PM
'Out Of This World' Halloween Party Gravitate towards Bell Works Ballroom for a Halloween Bash under incandescent lights. With adult beverages and bites available, a live DJ, and mesmerizing acrobat performers, this […]
Through the Looking Glass
7:00 PM to 10:00 PM
Through the Looking Glass Benefit Through the Looking Glass was a never before seen event hosted by Bell Works to benefit the Holmdel Library. Inspired by Alice in Wonderland, the […]